Wedding Videography Mentoring
So why choose us for your wedding videography business mentoring?
Over the past five years we have built our business from a very small start up to a company that films weddings for models, singers, footballers and everything in-between. We now have our product so refined that we can live comfortably from around 20 weddings a year. Yes, we have won awards, but our biggest accolade is that our clients are always happy with their films and our relationships with our clients is outstanding. We aim to help the aspiring wedding videographer to get themselves armed with the right knowledge so they can achieve their ambitions too.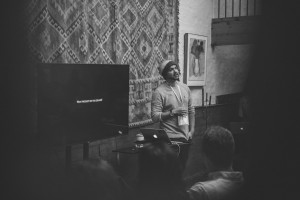 Having recently spoken at Rise, the first ever retreat for wedding videographers, and also at the photography show at the NEC in Birmingham, we have had a fair bit of experience in dishing out advice. Our one-to-one mentoring will be highly bespoke to each and every videographer that chooses to heed our advice. We can deliver mentoring on filming techniques, editing, workflow, business marketing and SEO. We have thrived as a company and our expertise in these areas can help you succeed in your wedding videography business.
Recent wedding at Stubton Hall
Wedding Videographer Training
In the last five years as wedding videographers, we have grown from a website with one wedding film and a bunch of holiday films to a site which ranks consistently in the top 10 on Google for wedding videography, wedding videographer and wedding videographers, as well as ranking #1 for wedding videography for the venues at which we have previously worked.
We have over 400 enquiries a year and are in a position to pick and choose the weddings that we want to film. This gives us the ability to film every wedding to the absolute best of our ability with the clients that we want to work with.
If you would like to find out more about business mentoring please email us at tom@milsfilms.co.uk.
We look forward to hearing from you and helping you improve!