Dream Wedding Destinations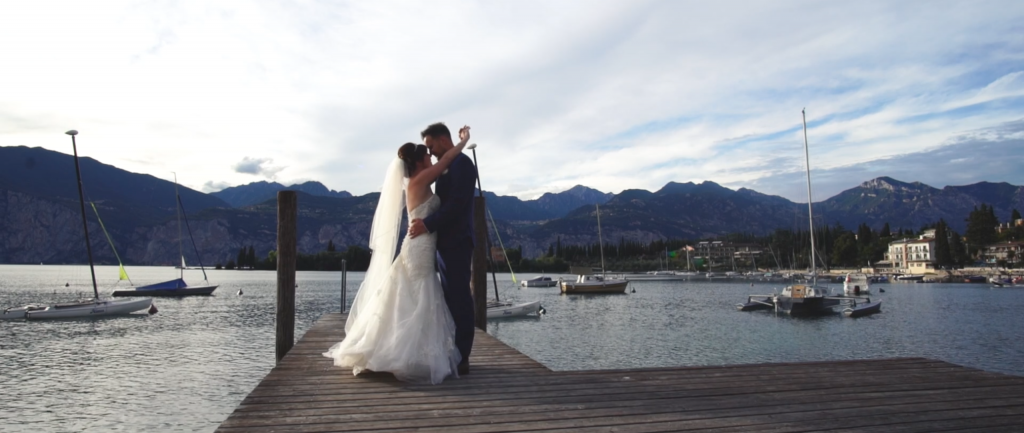 Imagine the wedding day of your dreams. Beautiful weather, romantic, intimate, and unforgettable. Now imagine your average British summer day. If these two things marry up then great but you can guarantee the weather and intimacy of your wedding if you travel abroad! Somewhere beautiful and romantic, with the sounds of the birds as they swoop by the lake, or the views from the fabulous French chateau; the waves on the beach or the crunching sound of the snow under your feet as you walk along the alpine mountain tops. Your imagination is literally your limit when it comes to destination weddings!
Whether it be France, Spain, Italy or Greece, to further afield like the Carribean, Australia, Maldives or South Africa. Mills Films can follow you to make sure that your wedding has been captured in a truly beautiful style and give you visual memories that you can keep forever!
Our destination wedding packages start from £2,750
We are available throughout the year to travel worldwide to film your dream wedding day. It is important that we get to chat through with you what exactly you want out of your day. We find out what makes you laugh, your personal story, your taste in music, why you picked the location, type of ceremony and of course any unique and individual requests that you may have.
Your wedding day is special and personal. Our costs reflect your individuality and prices are bespoke according to your personal requirements.
All our packages include a highlights film, and an extended highlights film lasting 20-25 minutes. We know the ceremony and the speeches are personal to you, so we throw in full films of your speeches and ceremony too, edited and colour graded to the same exacting standards we hold ourselves to when making the other films you get. We supply a personalised USB with copies of your finished films on them as standard. Extra copies can also be purchased.
Have a gander through our films. If you like what you see, we would love to talk to you about your upcoming destination wedding.
Matt & Morola – Santorini – Greece
More about destination wedding videography
Marrying abroad will undoubtedly make your wedding day unforgettable. Here are some reasons why you may consider getting married abroad

Most people have a conventional wedding because, well, it's conventional. Why not go against the grain by leaving town and spicing up your experience during this special occasion? Heading to a Caribbean island for a week is relatively inexpensive compared to the cost of a traditional wedding. The months and days leading up to your wedding can often be a nail-biting, hair-pulling rollercoaster until the actual day is over. Looking forward to a destination wedding can act as a saving grace amidst the madness.

Planning your wedding abroad in a location where you can more or less predict the weather will ensure no rainy mishaps on the big day! If you decide to whisk yourselves away to somewhere like a beach resort area, not only will your getaway be about tying the knot, but it will also be much-needed holiday time to unwind and let yourself be pampered by the generosity of the exotic atmosphere. A destination wedding abroad provides a lifetime of memories, ones you'll want to tell your grandchildren!

By marrying abroad you can pick and choose which lucky individuals in your life get the invite without offending your third cousin you only see every few years. Limiting the number of guests in attendance creates an intimate environment that encourages quality bonding and can sort out the wheat from the chaff when it comes to your guests. If they want to travel all the way there to see you marry, then those friends are worth it! Travelling abroad for your wedding means not having to plan a separate honeymoon, you'll be on one before you even say I do.

It's no wonder more and more couples are opting for weddings abroad; slipping away from the bustle of everyday life offers you the perfect opportunity to keep the noise out and focus on each other. It goes without saying, where you find romance and unknown surroundings, you will find unpredictable passion.

Being somewhere new has a calming effect on people, or maybe its because they can entertain themselves with numerous activities and distractions. Either way, going abroad for your wedding is a great way to take the load off your shoulders and let your guests enjoy themselves on their own. Exchanging vows in an idyllic setting sets a pleasant tone for the beginning of your new life together.

Let's face it: People like to show off what a great time they're having stunning video and pictures on Facebook (or your preferred social network). Picture-perfect destination weddings produce picture-perfect films. Cool and crazy things happen to you abroad.  You'll return to work with tales that are more than the usual "it was nice." Friends and family will be delighted to partake in one of the best days of your life, no matter where it takes place.  However, if they can be drinking a margarita… poolside… while toasting to your happiness, they'll be all the merrier.
Stacey & Lee – Lake Garda – Italy