Sarah & Tom Wedding Videographers
We are a husband and wife wedding videography duo that are passionate about making truly beautiful films.  Since starting our little wedding videography company we have filmed weddings all around the globe and have had the fortune of been flown to places such as Singapore, Bali, Italy, Greece and France to make the prefect wedding video.
We now live in the Worcestershire area with our baby boy Teddy and our two Bichons, but take our wedding videography expertise anywhere our fantastic couples want us to go.   We could go on forever about being wedding videographers and how we can create your stunning wedding video so please drop us an email to find out more.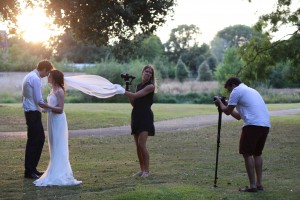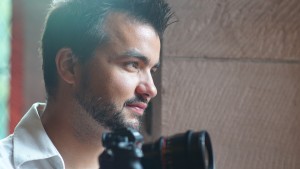 I got into filming while studying at Loughborough University. It remained largely a hobby, although I could not hide my geeky passion for filming and creating film productions for the University.
After Uni I worked and travelled to Melbourne, Australia for a year. Just before leaving for Australia, I met a young fresh faced Sarah Wells. We remained in touch when I was in Australia and ultimately decided that I should return home to start a life with my would-be-wife!
After a five year stint as a teacher I decided to follow my passion by becoming a wedding filmmaker and starting the Wedding Videography Company Mills Films.  I shoot with multiple camera types and have trained to become a licensed and insured commercial drone pilot, allowing me to offer bespoke ground and aerial footage to our clients.
Together, we love shooting beautiful films and endeavour to make every film unique and tailored to your needs.
Contact us if you have any questions at all!
From a young age I've always been interested in cameras and had always wanted to work in the media industry. I met Tom at Loughborough Uni and after I graduated I studied for a MA in Broadcast Journalism where my passion for shooting began.
As an Assistant Producer, I've worked on popular television programmes such as 'The Apprentice', 'A Place In The Sun', 'Escape To The Country' and 'Come Dine With Me'.
Whilst  working in TV I wanted to spend more time filming what I wanted to film, so then came along the purchase of my first camera…. Five cameras and a room full of kit later, we now have Mills Films!
Tom and I are always competing to see who can get the best shots whilst filming and are extremely passionate about what we do, have a good look around our site and you never know your film could be featuring on it soon!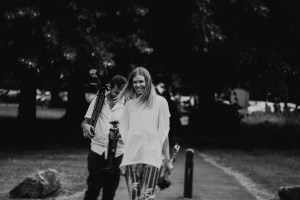 No words required for this cutie!