What is Wedding Videography?
Wedding Videography is the process of producing a video production that documents a client's wedding and dates back to the 1980's, coinciding with launch of the first consumer camcorder.  Since then Wedding Videography has developed into a specialism, with wedding videographers capturing and editing motion pictures to produce that breath talking wedding video or film.
Development has also seen the way in which the wedding video is broadcast back to the client, from the analogy days of VHS video tape, digital DVD recordings to the modern use of USB's or online galleries.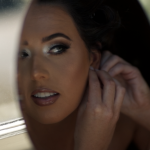 What is a wedding videographer?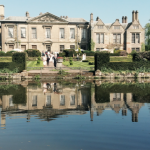 A wedding videographer, strictly speaking is someone who works within the field of videography or video production, specialising in producing wedding videos or films.  Often working alone, wedding videographers use either a single or multi camera setup to capture all of the day's action.  However with today's technological advances Aerial videography has now becoming part of the wedding videographers armoury, capturing more stunning images of the big day.
Wedding videographers are able to shoot, edit and create a wedding video in a variety of styles, from documentary where everything is in chronological order to cinematic where different parts of the day are merged together.  Wedding videographers work closely with their client to work out which style is preferred.
So why choose a Wedding Video?
Your wedding day without a doubt is one the most memorable occasions of your life and a memory you will look back on days, months, years and even decades later.  Being able to capturing all the perfect moments is a must, not just for the case of reminiscing but sharing those magic moments with friends and family, possibility some of whom couldn't attend that special day.
A wedding video captures the little things you just don't get from photographs, like feelings, emotions, funny moments, facial expressions and the interaction between friends and family, allowing you to relive this iconic day over and over again.
For more reasons as to why a wedding video is a necessity click here