Wedding Videography Testimonials
It's very important to us that we have good relationships with our couples. We pride ourselves on getting to know our couples and have remained friends with them long after their weddings! Here are some of the things that our couples have said about their films.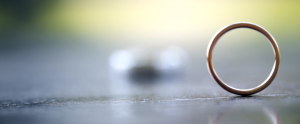 Emma & Ben
Curradine Barns, Worcestershire
Emma & Ben
OMG YOU GUYS!!!!! 
 Absolutely amazing. Ive watched it 3 times already, can't wait for the other films. I cant articulate how much we love them!!
We've popped a wee card in the post but just wanted to send our thanks for filming our wedding day at curradine barns last month and for the kind presents you gave to us on the day. It was such a lovely, personalised touch and really unexpected. Ben loves his hipflask and I've already burnt my candle but using the glass holder for holding some makeup brushes as a wee reminder 
 It was such an amazing day and we are both looking forward to seeing the highlight video. We have saved a bottle of champagne we got to crack open when we sit down to watch the film together.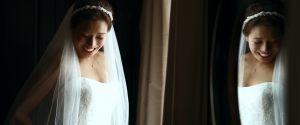 SoJung & Mike
Walton-on-Thames - London
SoJung & Mike
I cannot count how many times I have watched this video, every time it brings tears to my eyes. Mike keeps on having a go at me that I am missing all the beautiful sights in Vietnam because I keep on replaying the video. Thank you so much for capturing our day so beautifully, mike initially didn't want a videographer but this has shut him up! We cannot wait to see the full version. I absolutely love it.
Cannot describe in words how much I love it – thank you so much. Hope you managed to fit in a beer on the day.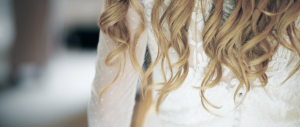 Sasha & Rob
Wisley Gardens Wedding - Surrey
Sasha & Rob
Professional, friendly, creative, extremely efficient and most importantly outstanding customer service. From our first call to the last video cut, the entire process was easy, seamless and totally brilliant. I personally could not have dreamt of how perfect capturing our wedding on video and watching it back would be. It was made only more perfect by the skills of Mills Films.
From the bottom of our hearts thank you!
(We've already recommended you to 2 couples!)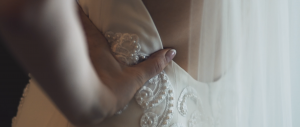 Susie & Joe
Curradine Barns - Worcestershire
Susie & Joe
Our highlights video is fantastic! Joe and I are just sat by the pool on honeymoon and we must have watched it 10 times already! I can't stop watching it and I can't stop smiling! How lovely to get to reminisce and see this already on our honeymoon!! Such beautiful shots that I didn't even know were captured! I love the natural nature of the whole thing and how much you've captured our guests laughing, chatting and having a great time! Can I also thank you again for being so subtle on the day! Most of our guests didn't even notice you were there.

Tori & Adrian
Chilston Park
- Kent
Tori & Adrian
Tom!
Thank you guys so so so so much! We LOVE the video, the box, the usb, everything!!! You honestly are the best around!! We are so lucky and happy with it!! We cannot stop watching it!!! You are amazing! Thank you so much!!!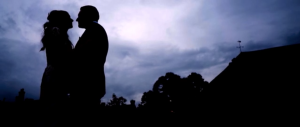 Celine & Joel
Ufton Park - Berkshire
Celine & Joel
Thank you so much for capturing our wedding so perfectly! You made us feel so comfortable on the day and captured so many beautiful shots of us, our guests and Ufton Court! It was such a nice surprise how quickly we git our highlights video and so special to be able to watch our video with the memories of the day so fresh in our minds. We were so glad you were out videographers, and would recommend you to anyone looking for the perfect wedding video!
Thank you so much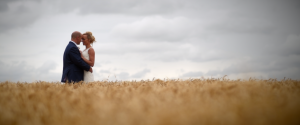 John & Cat
Towcester - Northamptonshire
Jon & Cat
That video you put together is excellent! Like I said thanks so much for being involved in the day. Cat and I have been chatting non stop about it and it truly exceeded our expectations. You plan something like that and you have an image in your head but to be honest I didn't think it would be as good as it was! Everyone we've spoken to had an amazing time. I've passed on that video to friends and family and they love it!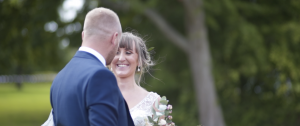 Georgia & Neil
Wethele Manor
Georgia & Neil
We are so amazed how you have managed to capture each part of the day and in such fine detail! We are absolutely blown away by each of the videos. I can't describe how special the moments are that you have captured, we will certainly treasure them forever! Everyone who has seen highlights and the full video are also in awe of the quality and flow of the footage. You have truly out done all of our expectations and we can't thank you enough!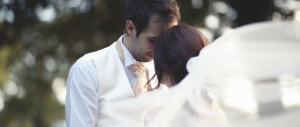 Charlene & Nick
Syon Park
- London
Charlene & Nick
Thank you both for filming at the wedding, we felt you guys did an excellent job and were so great to work with. We had an amazing time, and your teaser film captured the atmosphere of the day brilliantly – can't wait to see what's to come!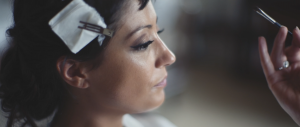 Charlotte & Adam
Cowdray House - West Sussex
Charlotte & Adam
It was an absolutely pleasure working with you both at our wedding. Thank you for all you did on the day, and for this spectacular video. I am beyond excited about seeing the full version!! Thank you for sending it through so soon, especially as I know you're extremely busy. We've loved seeing photos but watching this video has really helped us remember the excitement of our wedding.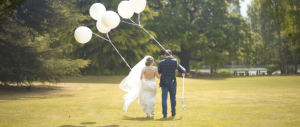 Holly & Adrian
Stoke Place
- Buckinghamshire
Holly & Adrian
I can't believe it's been a week already since mine and Adrian's wedding. I want to take this opportunity to thank you for being a part of our wedding and making it a truly magical day. Both yours and Sarah's calm and relaxing presence was much needed from the morning and right through to the end. We felt very relaxed and comfortable with you both and can't wait to see the video. We have had so many complements from family and friends.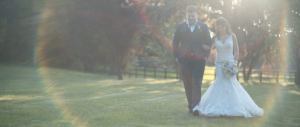 Jess & Tony
Swynford Manor - Cambridgeshire
Jess & Tony
Thank you for the email and your kind words.  It was lovely to meet the both of you, and thank you for helping to make our day so special. We ABSOUTELY love the video and can't wait to see the others  – thank you! A lot of people have said they didn't even realise we had videographers so hats off to you both!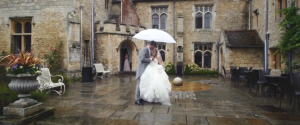 Elise & Adam
Notley Abbey - Buckinghamshire
Elise & Adam
Thanks so much for being part of our big day back in September. The videos are absolutely amazing & truly let us re-live the day over and over again. It was such a last minute decision for us to have videographers – and I am so glad we did. It made it extra special to know you already!

Laura & Kevin
Notley Abbey - Buckinghamshire
Laura & Kevin
Wow, that was so quick!! I was actually going to email you tonight to say thank you again for another amazing film on Facebook! I have received so many text messages and comments on how amazing and talented you two are! Thank you so much!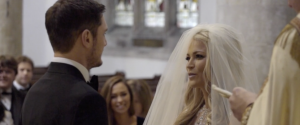 Amber & Nick
Berkhamsted - Buckinghamshire
Amber & Nick
Thank you so much for the beautiful wedding video – I'm over the moon with it. You were both so unobtrustive, polite and respectful at our houses and, most importantly, in the church. I couldn't have asked for more. I cannot stop watching the video – it makes me cry everytime!! I would recommend you in an instant. Thank you so much X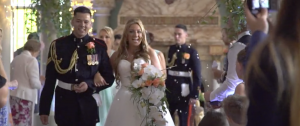 Cara & Phil
Wotton House - Guilford
Cara & Phil
The video was amazing. Thank you guys loved the video. Did you mention to Cara a full length movie ? 
Wowzas I didn't think we'd get three.. super stars thanks again guys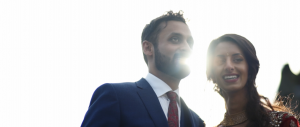 Pavan & Gurjeven
Coombe Abbey - Coventry
Pavan & Gurjeven
You two were so lovely! Like you were part of our massive family!!! We loved the video!!!! Just what we wanted!! Hope you two weren't too exhausted by the end of the day!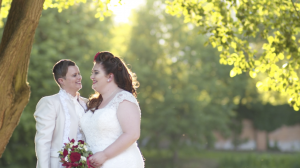 Jade & Gabriella
Leez Priory - Essex
Jade & Gabriella
Hello there,
Firstly we would like to say thank you so much for shooting our day and for being absolutely amazing throughout! Once again thank you so much for being part of our day!
Many thanks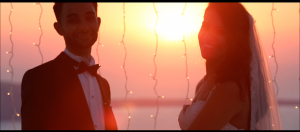 Matt & Morola
Santorini
- Greece
Matt & Morola
Another incredible production of our big day by Mills Films. A very big thank you to Tom Mills!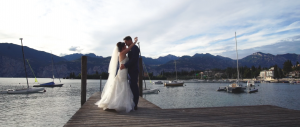 Stacey & Lee
Lake Garda - Italy
Stacey & Lee
I love it!!!!! That looks so amazing!!!

Ben & Luisa
Cannizaro House - London
Ben & Luisa
Thanks Tom – arrived safe and sound. S
orry for the delay but just want to say that we absolutely love the full version of the video. Thank you so much!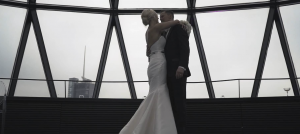 Victoria & Paul
Gherkin - London
Victoria & Paul
Thanks so much for the highlights – it looks great! It's so lovely to be able to see it and all the things we missed. Thank you for capturing so many moments and we are so excited to see the long edit. We absolutely love it thank you so much! It's so wonderful to be able to share it with the people like Paul's friends in Oz that couldn't get to the wedding.
Victoria