10 Important Questions To Ask Your Wedding Videographer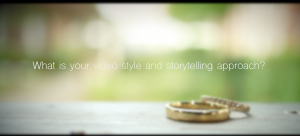 1. What is your video style and storytelling approach?
First thing you should ask is what is your videographers style and what is their cinematic process. Some videographers prefer a documentary style, where they shoot and edit everything chronologically. So you'll have bride prep, groom prep, ceremony, drinks, speeches, cake cut and first dance, all in a row. Some videographers have a style which is slightly more cinematically where they will cut bits from different parts of the day and edit them throughout your video so you might get speeches over the top of some couple shots, some parts of the first dance and confetti all mixed together. You need to find out what style of video that you're into a find a videographer that's a similar style.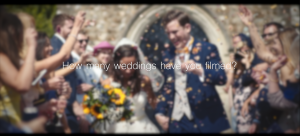 2. How many weddings have you filmed?
In my opinion this is not really important but it might be important to you. It is important that they have shot weddings before, but the number can be less important. If they've shot five weddings and all five weddings are of great quality then this is a good wedding videographer. If they found a thousand weddings and can only produce five good films then this should start to raise alarm bells. In my opinion it is important they have experience but shouldn't outweigh the quality of the products produced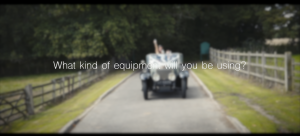 3. What kind of equipment will you be using?
The three things that are important are cameras, lighting and sound. There are many different types of cameras that can be used for a wedding video. You have small DSLR cameras and large television cameras, and it's important to ask your videography which one of these they use and how that will impact your day. How do they handle sound, what type of microphones do they use? Are they using little lapel mics, are they using clip-on microphones or are they using boom poles with a big microphones attach to the end of them. If, and how, they use lighting. Do they put up lights all over your venue? Some videographers like to use a lot of lighting and some videographers like to use natural lighting, use no lights at all. This again is your prerogative, and what style a video that you prefer but it's worth checking.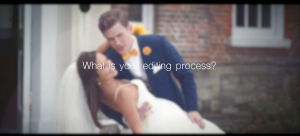 4. What is your editing process? And timeframe
How does your videographer go about the edit process? Do you get a say in the edit? Do you get a choice of music? Do you get to say what goes in and what does not go in? Some videographers will give you a lot of input into the edit, and some videographers will not. Is it going to be cinematic or documentary style? And how long are you going to wait for your wedding video? It's an important question, and on an average will be waiting roughly eight weeks depending on the point in the season, but with some videographers you can be waiting up to twelve weeks, some you can be waiting up to six months or a year, so just check what you are expecting the wait time to be.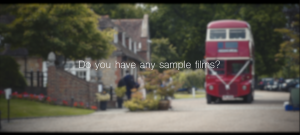 5. Do you have any sample films?
Every videography should be able to produce sample films. There should be films on their website, they should be of good quality, and see if you can get a sample of every type of film they produce. If they produce teases films, try and find a sample of that. If they make five minutes highlight films, try and watch a sample of that, and if they do extended cuts, request to see what a full Wedding film looks like. There are many different ways of doing the long films. Some videographers producer films that are over an hour and length, that has full ceremony and full speech is within it. Some videographers like to make an extended highlights and then provide full speeches and full ceremony separately. If you are having extended highlights that's roughly 30 minutes in length, check to see where the speeches and ceremony are being included in the package or whether you need to pay more for these products.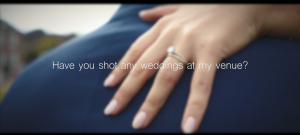 6. Have you shot any weddings at my venue?
You can ask to see where they have shot of your wedding venue before. It's not essential, wedding venues are roughly all the same, and follow the same flow. It can be a benefit if they have filmed at your venue before, but it really shouldn't be a deterrent if they haven't. If they have shot at your wedding venue before, try and see a sample film from that venue so you have a rough idea of what your film made look like. I wouldn't be too worried if they haven't shot at your venue before, videographers tend to get there with plenty of time to spare, to Scope out all the good locations to shoot. So it's not the end of the world if I haven't shot there, but it can be of benefit if they have.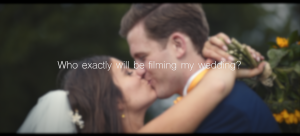 7. Who exactly will be filming my wedding?
Check to see whether the person you're liaising with will be the person who will be filming and editing your wedding. Usually this is the case .Many videographers either work on their own or in pairs. Some wedding videographers subcontractor work to other videographers. If this is the case, ask to see a sample film that the person who will be filming your wedding has filmed. The last thing you would want is to expect a product from a videographer that you love, and to get a sub-par product because they have subcontracted your work to somebody else. So it's definitely something with checking!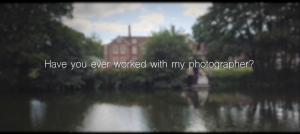 8. Have you ever worked with my photographer?
Chances are the answer to this is going to be no. There are thousands and thousands of photographers out there and there, and there are thousands and thousands of videographers out there. So the odds of them working together or slim, but it's worth asking the question for these reasons:

Your photographer and videographer out for the same shots. They both want the shot of the walking down the aisle, they both want the confetti shot, so in this way there can be in competition with them. If you love a photographer, check to see whether they have any recommended videographers, because that will mean that they have worked well together in the past. Likewise, if you love a videographer, check to see if they have recommended photographers. The better these two people work together on your wedding day the better quality of products you will receive at the end of it.

Sometimes, you might get a "yes, I have worked with this photographer and I don't particularly like working with them!" so it's worth finding that out because it may affect your decision of who you will hire.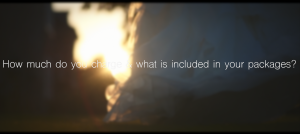 9. How much do you charge and what is included in your packages?
Make sure you're very clear from your videography how much they charge and what exactly you're getting for that product. There can be hidden prices in there. Ask the question, what do I get? Do I get the full ceremony? Do I get the full speeches? Do I get one videography or two? Do I get aerial videography? Do I get a teaser, highlights or both? All these questions are worth asking, because some of them may be additional extras. Hopefully this will have been made clear to you from the outset.

Make sure you get a contract from your wedding videographer. And make sure you read that contract! In the contracts there are things about suppliers like, how many hours they work, what time they start, what time they finish and if they have any overtime rates. All these things will be in your contract so make sure you read it and agree to it.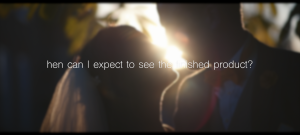 10. When can I expect to see the finished product?
What is the time frame that you're expecting at the latest that your product to be delivered? And how are you going to get that product delivered to you? Is  it going to be on USB, DVD or perhaps an online gallery? If you have a preference to one of these, just let your videographer know, and then they will adjust the delivery accordingly. Sometimes it's an additional charge for physical copies so it's worth checking out.

So that's 10 questions that you should ask your videographer. Have a look around our site. If you like some of our videos, please just drop us an email and we'll try and sort something out!